12月20日(金)発売 
販売方法のお知らせ
販売方法: 先着順 お一人様 1足
(抽選参加条件)当社の公式UPTOWN Deluxe SNSアカウント「Instagram」「FACEBOOK」「Twitter」のいずれかをフォロー頂いているお客様のみ販売対象とさせて頂きます。
12月20日(金)福岡店
AM9:00までに店頭入り口正面にお越し下さい。
※近隣店舗、住民のご迷惑にならないよう配慮いただきますようお願いいたします。
※大変申し訳ございませんが商品の試着をお断りさせていただきます。予めご了承ください。
※お並び頂く際の喫煙、飲酒などの行為は、他のお客様へのご迷惑となりますのでご遠慮下さい。
また、お並び頂く際にでたゴミは、各自でお持ち帰りください。
※店内での携帯電話及び通信機器の使用をお断りしております。
※お会計につきましてはご本人様のみとなります。
状況によってはお連れ様のご入場をお断りする場合がございます。
※販売に関してご不明な点がございましたら各店舗スタッフまでお訪ねください。
A lottery will be held to determine the entry order for customers ordered by the store's designated time. At the time of the lottery, we will check whether our staff are following any of our official UPTOWN Deluxe SNS accounts "Instagram", "FACEBOOK" or "Twitter". The lottery ticket has a winning ticket with numbers listed and a lost ticket with nothing listed. We apologize if you have a lost ticket, but please do not disturb the nearby stores or residents.
If you have won the winning ticket, you will enter the store in order of the number after all the drawing is over. Please follow the guidance of the staff as they will be arranged again. ※ Lottery is to determine the order of entry. Please note that even if you have a winning ticket, you may not be able to purchase your desired product or size. ※ Customers who lost the lottery ticket will be invalid. In addition, the number of the person who was not able to come by the guidance order by the person who was off the line on the way is similarly invalidated. ※ Since it will be lottery sales, please refrain from late night and early morning alignment. Also, if there is a problem with a nearby store, or if there is a problem, we may stop selling immediately. ※ I am very sorry, but I will refuse the fitting of the product. Please note.
※ Please refrain from acts such as smoking, drinking when you get in a row, as it may be a nuisance to other customers. In addition, please take your own trash when you line up. ※ We refuse the use of mobile phones and communication devices in the store. For accounting, only the person will be. Depending on the situation, there may be cases where the admission of the companion will be refused. ※ If you have any questions regarding sales, please visit each store staff.
---
■:adidas YEEZY BOOST 350 V2 YECHEIL
■:fw5190
■:¥28,000+TAX
■:25.5cm-30.0cm
■:販売店舗 福岡店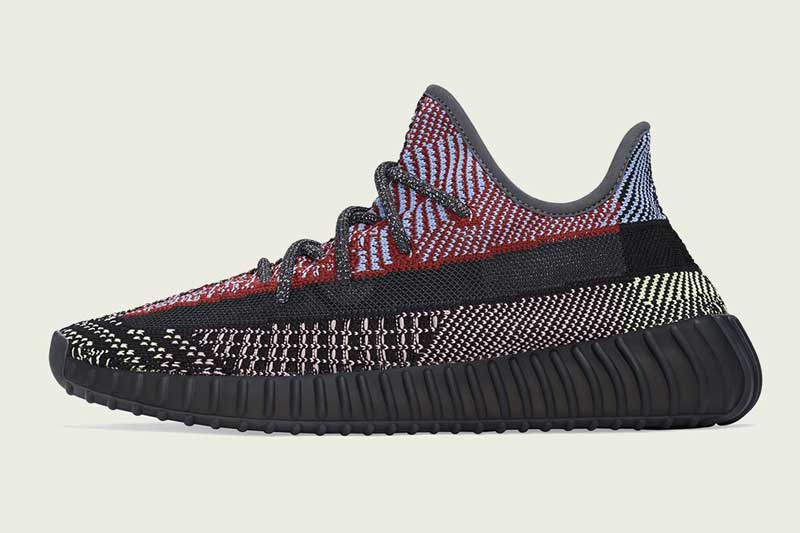 ---
※各店舗で展開サイズが異なる場合があります。
詳しくは各店舗のInstagramで展開サイズをご確認ください。
福岡店→ Instagram
熊本店→ Instagram
※ウェブ オンラインショップで売り切れになっていても、店頭で売り切れになっているとは限りません。
詳しくは店舗までお問い合わせください。
TEL; 092-725-3333
MAIL; info@uptown-deluxe.com
■ オフィシャル オンラインショップ ■
■ YAHOOショッピング店 ■
■ 楽天市場店 ■